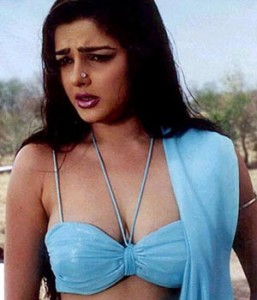 Bollywood actress Mamta Kulkarni was arrested along with her husband in Kenya in a joint operation between the Drug Enforcement Agency and Mombasa Police, as per reports in the social media platform Twitter.
Kulkarni, who was a Bollywood siren in the Nineties, has resurfaced in news after after disappearing from the limelight more than a decade ago. Mamta was last seen in Dev Anand's Censor which released in 2001.
As per reports, the actress is now in her 40s, has converted to Islam and shifted to Nairobi after leading an anonymous life in Dubai for a while. She has also been managing a leading real-estate and hotel business in Dubai.
Mamta, now gray-haired and bespectacled, came into the spotlight when a Dubai-based newspaper spotted her in Dubai jail. Earlier reports about Mamta suggested that she had shifted to Dubai with her boyfriend and international drug kingpin Vijay 'Vicky' Goswami. In 1997, Vicky was arrested in Dubai for trafficking 11.5 tonnes of mandrax and was sentenced to life for 25 years, as per Dubai laws.
+bollywood  +bollywoodnews +bollywoodlatestnews