This is Salim from India, here I am going to tell some secret about Google Adsense. Today google Adsense is world's number one site to earn extra income and many users already earning around 5000$ to 10000$ per month. Here some tips and tricks for those who getting issue for approval of Google Adsense. Very easy to get approval, but how
First step YouTube:-
First singup in gmail account and go to YouTube site.
Upload one video more than 5 minutes and try to get some traffic on video like 100 impressions.
Now you have to monetize your video (see image).
After clicking monetization setting Adsense page will open and you have to log in there.
In 8 to 10 hour's your Adsense account will approve.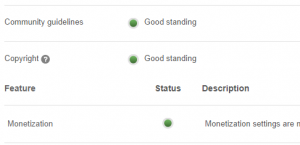 Second step on your website's:-
Create your website with WordPress and get one domain name with good web hosting.
Now you have installed plug-ins from the

word press

name "Google Adsense"

.

(see image below)
After install you have to

active

it using your YouTube ID and Password.
It will show where on your website advertisement should show, you have to select it.
After selecting place on your websites, it will take under 12 hour's for approval.
After some hour's you can see an Adsense advertisement on your website. I already it in under 24 hour's, so it is very easy to get approval from google Adsense.
If you fine any difficulties then you can contact me and can comment I will assist you to get approved google Adsense.